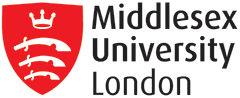 Welcome to Middlesex Online Research Ethics (MORE)
To log in please click on 'Log in' on the top right hand corner. Please log into the system using your Middlesex University ID (e.g., F.Bloggs@mdx.ac.uk for staff, and ABC1234@live.mdx.ac.uk for students) and Password.
A short title for your project should consist of key words e.g., "Poverty and Crime, Qualitative, Social" or "Changes in Banking Regs, Existing Data, Finance"
The

Help

menu found at the top left of the page will also provide useful guidance information.
Students should complete this form in consultation with their supervisors.

**** NEW ***

A checklist for supervisors and reviewers can be found in the Templates in the HELP menu above, and on the MyLearning

Middlesex Online Research Ethics

area

http://mdx.mrooms.net/course/view.php?id=12277

(Log in required)

Please

do not commence data collection

until you

receive an email and attachment stating that you have approval

Remember to

SAVE

your application as you go. This will not submit your application, but it will avoid work being lost should the system time out after 90 minutes inactivity.
Users trying to update their ethics form to a new version must first ensure that the 'mother form' of the main application has been updated to the newer version.
If you need help please email

MOREsupport@mdx.ac.uk
User guides and video guides for the MORE system, templates for consent forms etc and further information to help you with research ethical issues can be found on

MyLearning

moodle course page:

Middlesex Online Research Ethics

http://mdx.mrooms.net/course/view.php?id=12277

(Log in required)
Please note: The Middlesex University Code of Practice for Research must be followed by staff, students and visitors. Allegations of Research Misconduct as defined in the Code of Practice for Research will be follow the procedure as outlined in the Code of Practice for Researchers. (A copy of the Code or Practice can be downloaded from 'Templates' under the Help menu.)