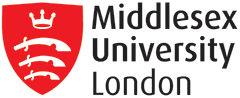 Welcome to Middlesex Online Research Ethics (MORE)
*******IMPORTANT ANNOUNCEMENT*********
Dear researchers
To comply with the government's current restrictions to limit the spread of coronavirus, please ensure that all research that involves face-to-face contact stops immediately.
If staff or students have obtained ethics approval and are in the process of data collection or are about to start data collection that involves face-to-face contact this must stop immediately.
Please use the amendment sub-form on the MOREform site to seek to ethical approval for alternative ways to collect data by using other indirect means of contact such as the phone or video-conferencing. You will need to consider the data protection requirements if using particular video-conferencing facilities and ensure the following are updated:
Ethics Application - amendment form

Participant Information Sheet

Consent Form
However, please be aware that we may receive a substantial number of amended ethics applications so we ask for your understanding as we try to process these as quickly as we can.
This should not have any impact on students who have collected ALL their data.
If you are a supervisor and your students have not yet received ethics approval, please advise them that their research should not involve data collection through face-to-face contacts.
If you are a REC reviewer undertaking a review of current, future new or modified applications – do NOT approve any data collection involving face-to-face contact.
Wishing you all good health
Dr Tracey Cockerton
Chair of University Ethics Committee
To log in please click on 'Log in' on the top right hand corner. Please log into the system using your Middlesex University ID (e.g., F.Bloggs@mdx.ac.uk for staff, and ABC1234@live.mdx.ac.uk for students) and Password.
A short title for your project should consist of key words e.g., "Poverty and Crime, Qualitative, Social" or "Changes in Banking Regs, Existing Data, Finance"
Please note: The Middlesex University Code of Practice for Research must be followed by staff, students and visitors. Allegations of Research Misconduct as defined in the Code of Practice for Research will be follow the procedure as outlined in the Code of Practice for Researchers. (A copy of the Code or Practice can be downloaded from 'Templates' under the Help menu.)