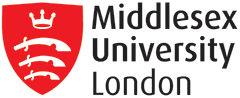 Welcome to Middlesex Online Research Ethics (MORE)
To log in please click on 'Log in' on the top right hand corner. Please log into the system using your Middlesex University ID (e.g., F.Bloggs@mdx.ac.uk for staff, and ABC1234@live.mdx.ac.uk for students) and Password.
A short title for your project should consist of key words e.g., "Poverty and Crime, Qualitative, Social" or "Changes in Banking Regs, Existing Data, Finance"
Please note: The Middlesex University Code of Practice for Research must be followed by staff, students and visitors. Allegations of Research Misconduct as defined in the Code of Practice for Research will be follow the procedure as outlined in the Code of Practice for Researchers. (A copy of the Code or Practice can be downloaded from 'Templates' under the Help menu.)